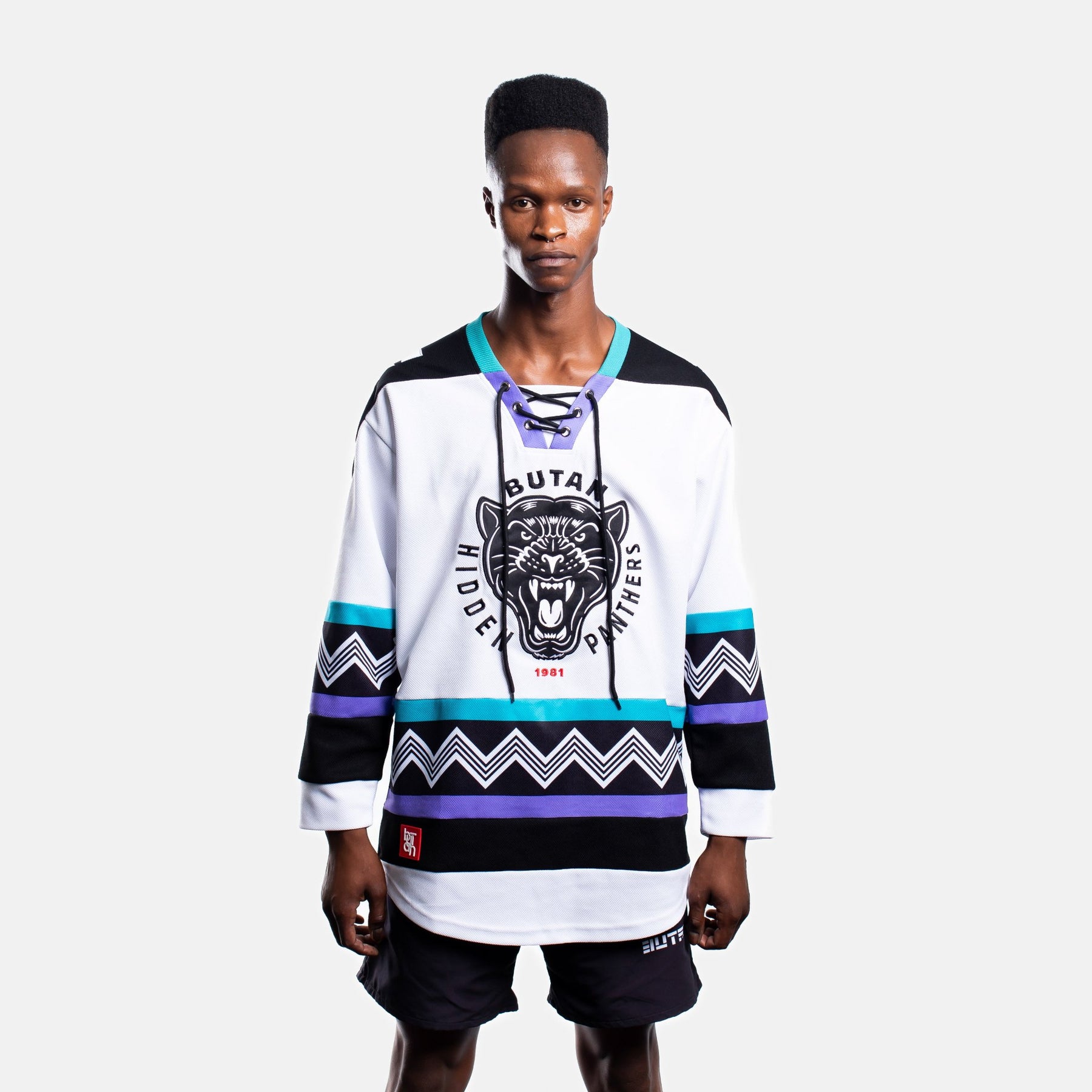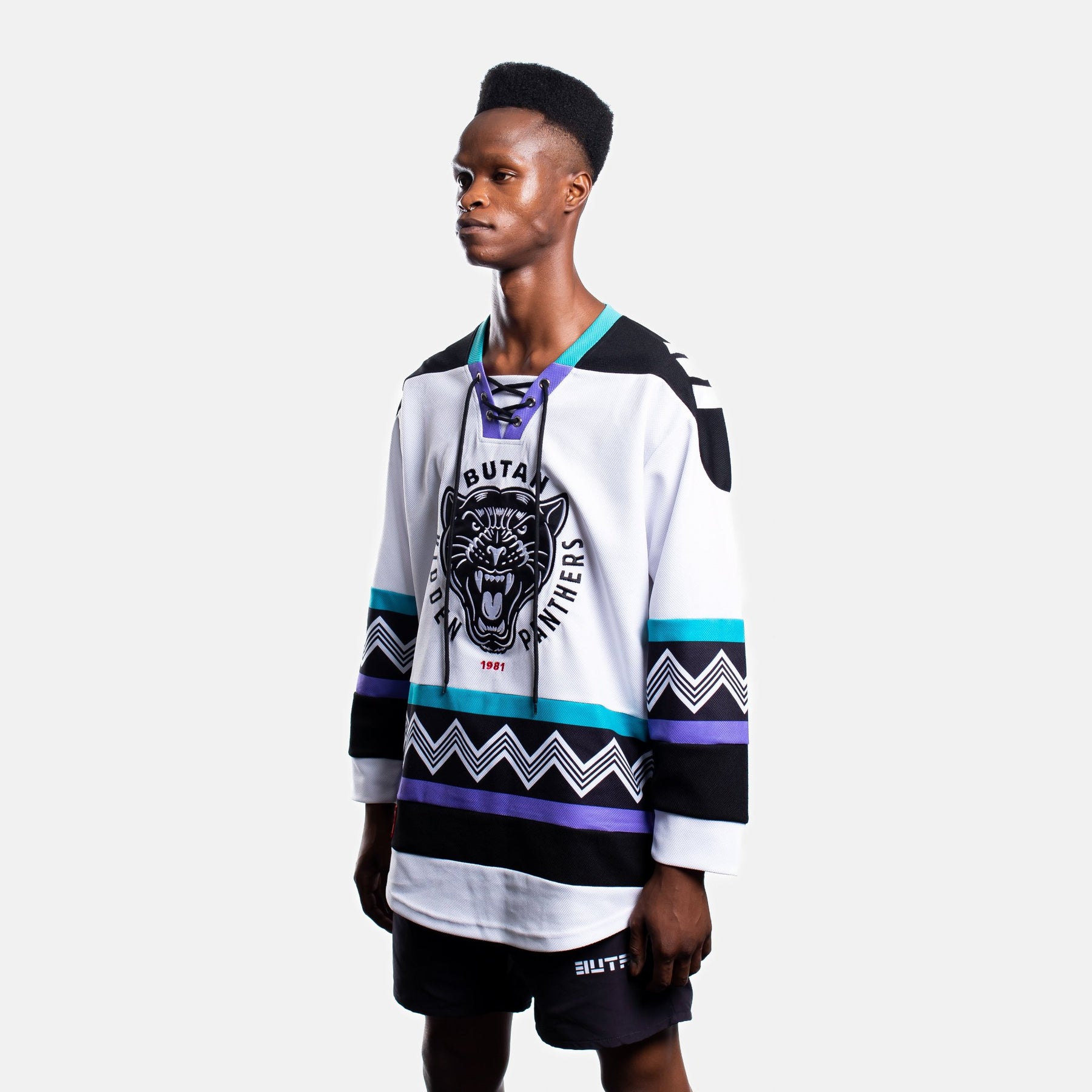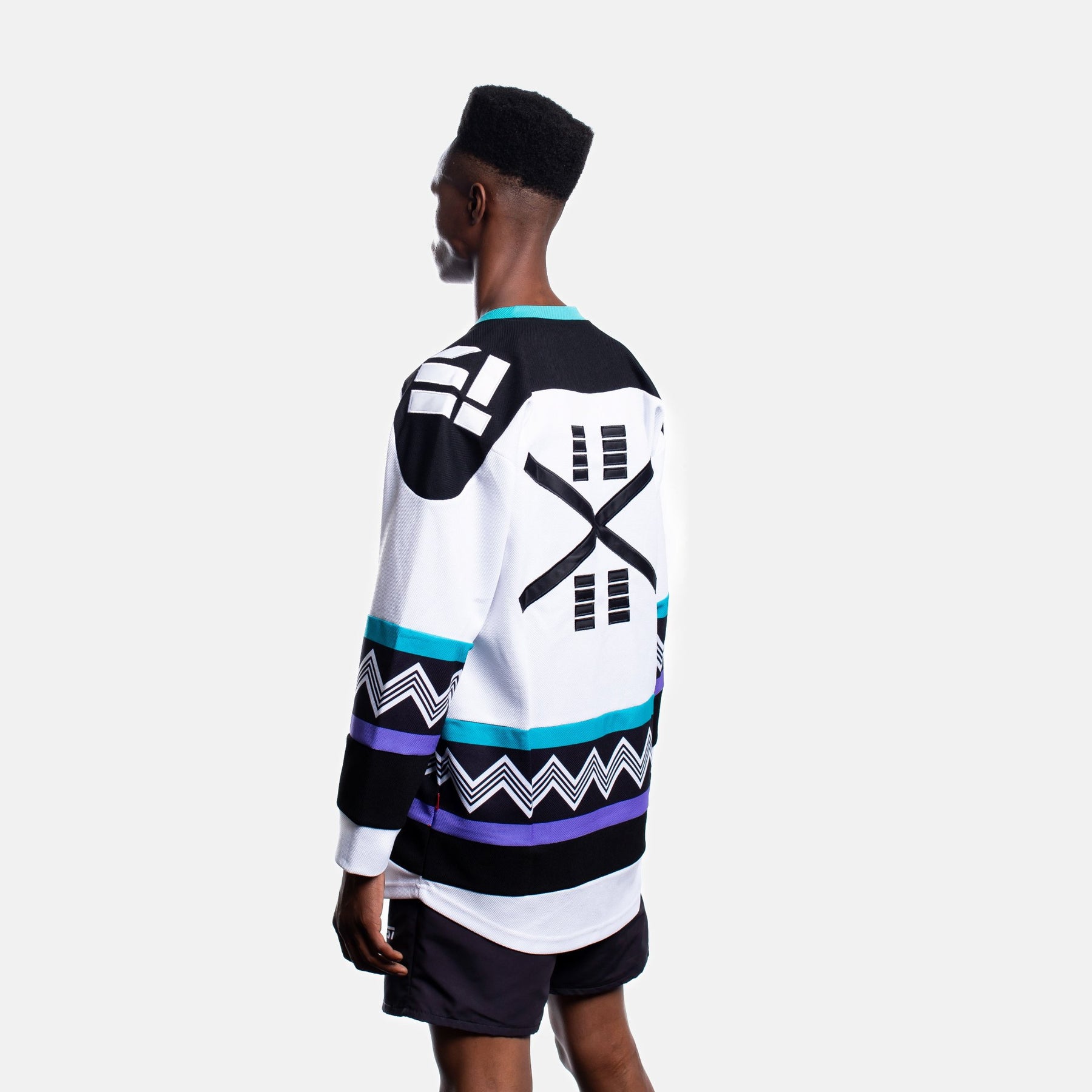 Hidden Panthers | Swazi Gold | Hockey Jersey
Only 2 units left
Rep the team that stands for African Pride. This 100% Polyester, loose fit Hockey Jersey, features sublimation pattern detailing, a large front applique and applique embroideries on both shoulders. The zig zag pattern is paying homage to Swazi Khangas, while featuring the iconic Hidden Panthers logo with the fierce panther head at its centre. Available in a Black/White/Multitone colourway.
Fabric
Polyester / Sublimation / Applique Embroider
Size
- The model is wearing a size M
Colour
White
Shipping
- Standard Shipping 2-3 days
- Express Shipping 1-2 days 
Customer Reviews
10/02/2023
Paul O.

South Africa
African Style, World Class Quality
Been waiting to buy this jersey since I first saw it in the Butan 2019 lookbook. The packing, presentation and overall quality of the jersey blew me away. I recommend this jersey to anyone, buy a size up if you want an authentic fit.
09/05/2023
Thabiso W.

South Africa
Hidden Panthers Swazi Gold Hockey Jersey
The Hidden Panthers Swazi Gold Hockey Jersey by Butan is a unique piece of artistry, blending culture and fashion seamlessly