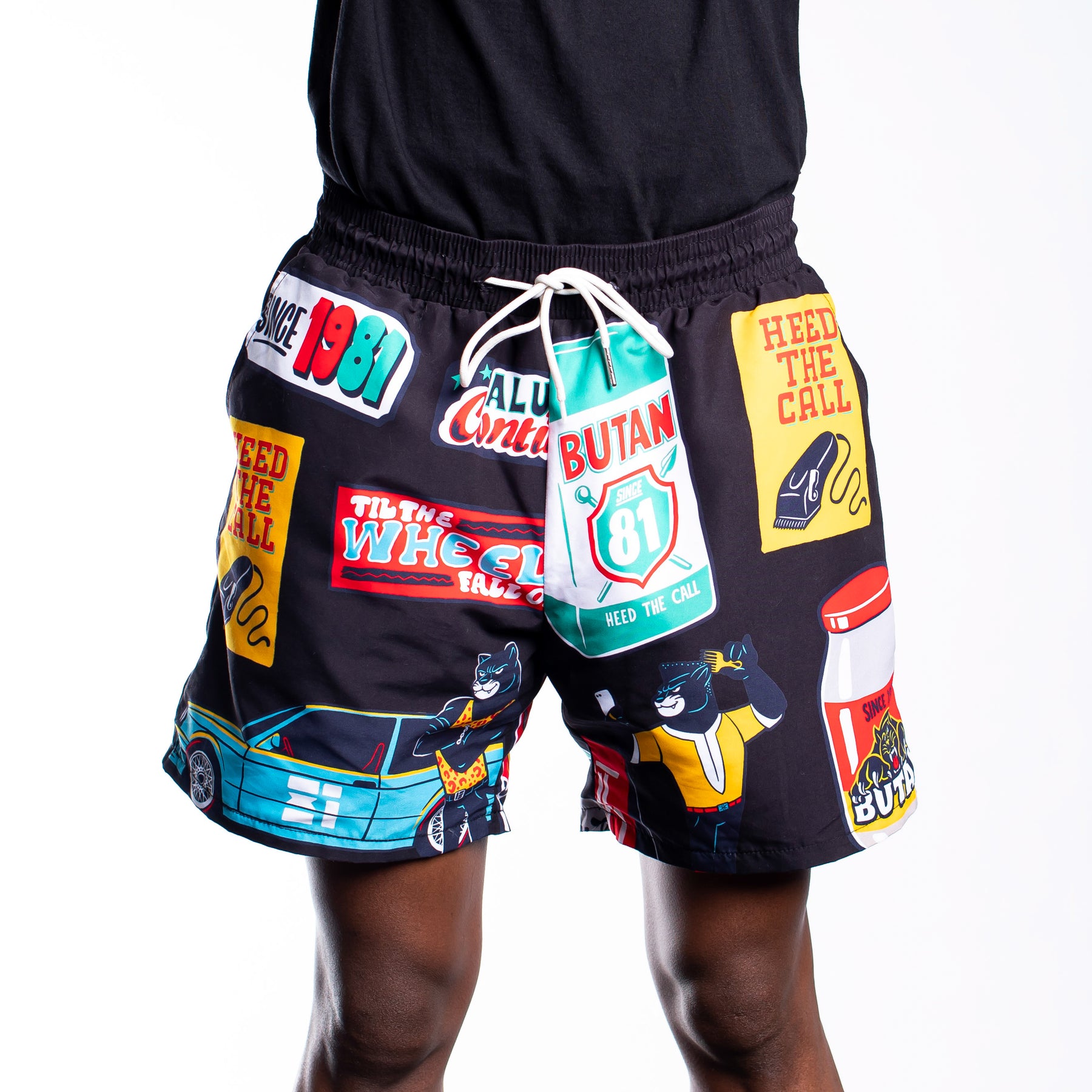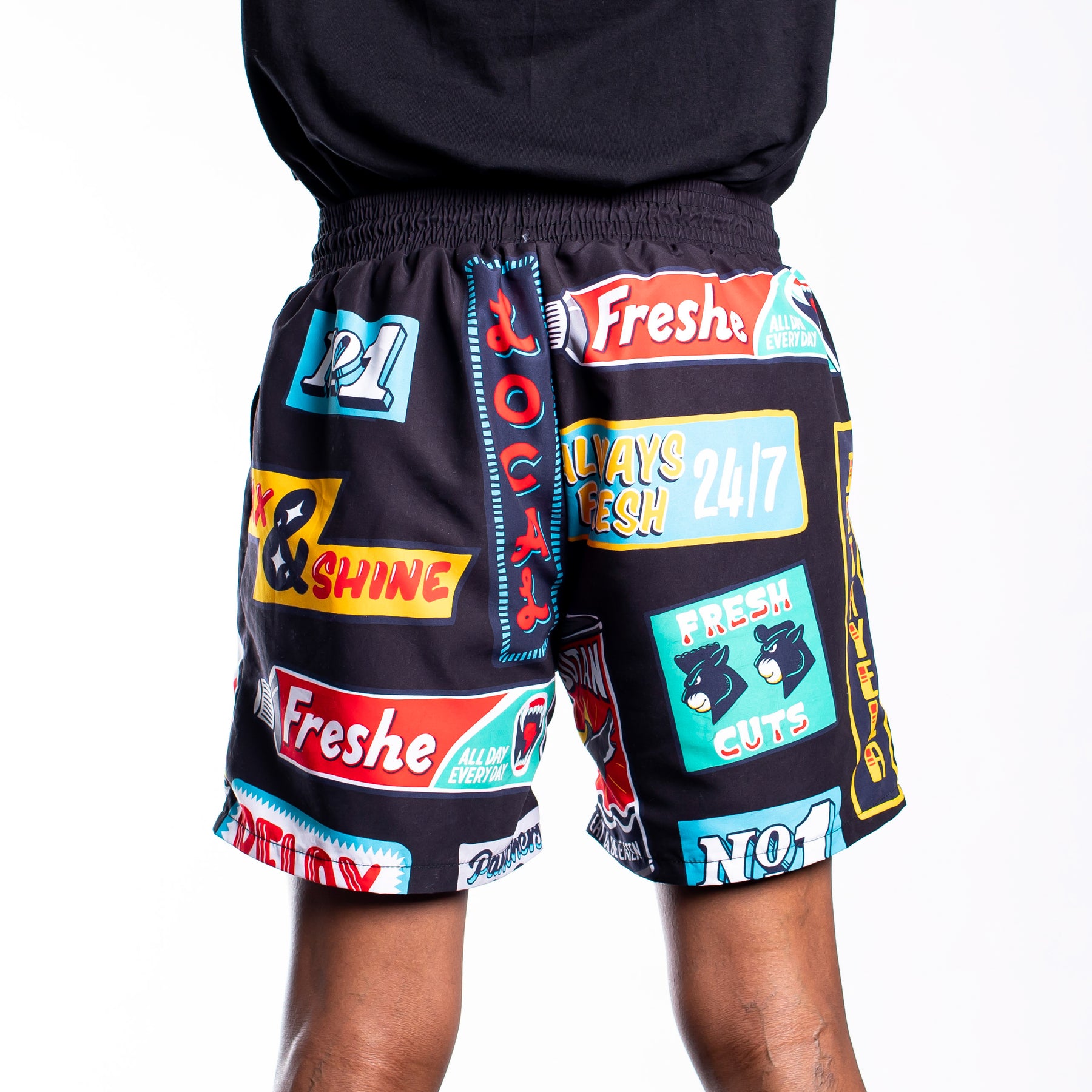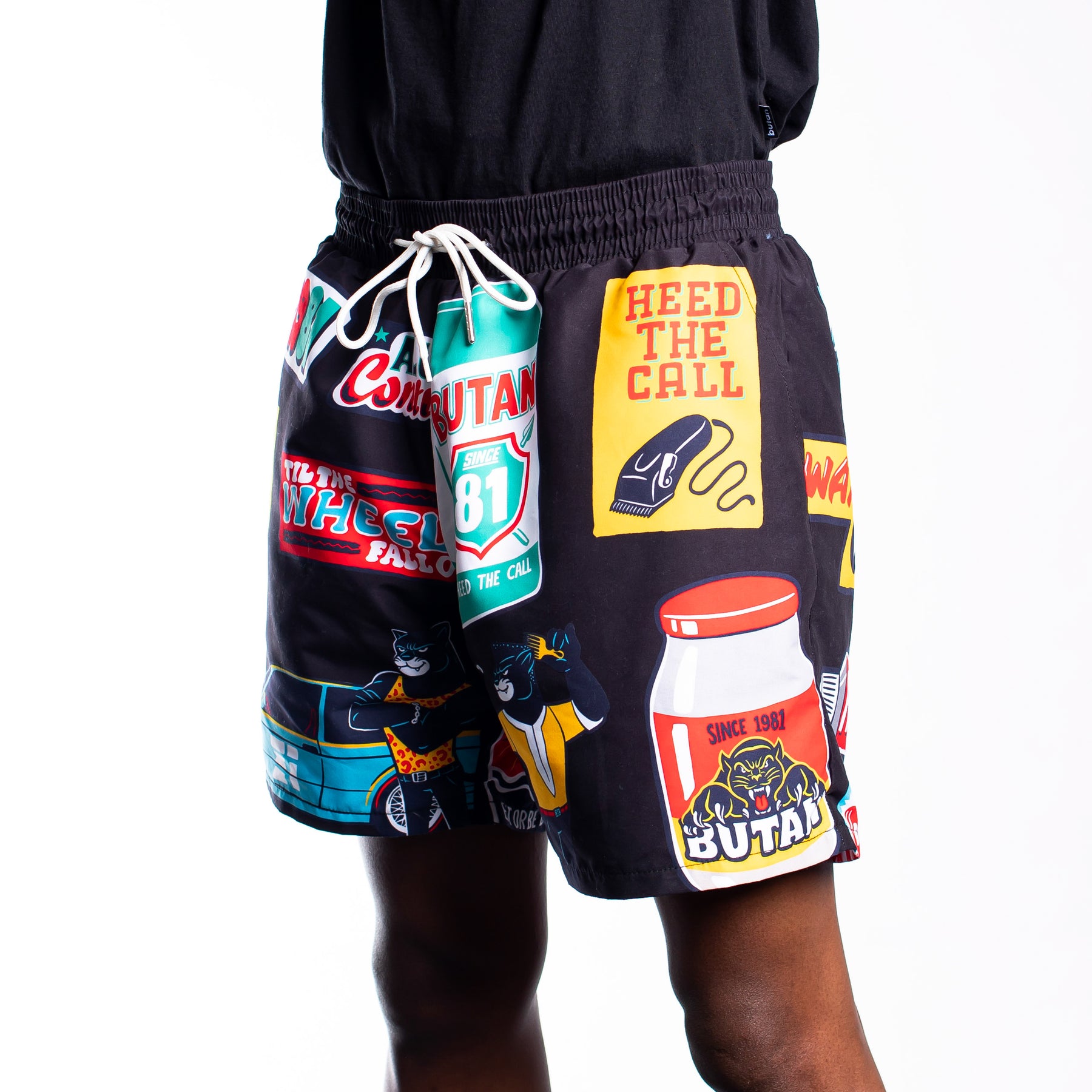 Panthers Mascot | Beach Shorts | Spaza
Only 2 units left
This is a Spaza Mascot Collection garment, a statement piece, perfect for pool parties or everyday wear. With its loud and vibrant colours this item features the iconic Butan Panther mascot that has been immersed into the world of township Spaza culture.
This item is made of Peach Skin fabric, an inner mesh lining, and is available in the multicoloured print with a standard fit. This garment has a sublimation print of typical township signs and painted products found at Spaza shops. This T-shirt unapologetically represents South African township culture.
Fabric
Peach Skin
Wash & Care
Cool machine wash at 30 degrees. Do not Tumble dry. Cool iron & can be washed & wear.
Shipping
Standard: 1-3 days
Express: 0-1 days